Photo by Sacia Matthews Photography
Congratulations! You're getting married. If you'd like a friend or family member to officiate your wedding, send them this post, stat!
If you've been asked to officiate a wedding in South Carolina, we're here today to tell you that it's SUPER EASY!! Even Ed Sheeran was going to do it (for Courteney Cox?!)! We've covered the basics of officiating a friend's wedding below.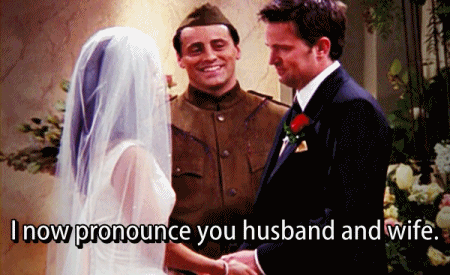 More and more people are having less traditional wedding ceremonies, and becoming an ordained minister might be easier than you'd think. There's ONE single little rule pertaining to who can perform a marriage ceremony in South Carolina:
All you have to do is be ordained as a "minister of the Gospel***", which can be completely non-denominational. 
How to be Ordained
There are several online sites that allow you to be ordained quickly, and some even provide you with your certification immediately upon completion! Some are free, some are cheap, and some (especially if the ordination is free) you just have to pay for the materials stating that you're a ✨BRAND NEW MINISTER✨. 
And while registering yourself with the state isn't required as of right now, you may need to show documentation proving you are a licensed marriage officiant. It's a good idea to contact the county clerk once you are ordained and ask them what they need to see from you, otherwise they might reject the marriage license!! (Wouldn't that be embarrassing!?) Most websites have a "letter of good standing" or something similar.
Making the Ceremony Official
Pop back in later for our next post about the typical ceremony order! For now, here is the MOST important info we could give you on this topic:
For a marriage to be legally binding, the ceremony must include two key elements:
The Declaration of Intent — known as the "Do you take… I do" exchange.

The Pronouncement, where you will pronounce the couple officially married
Tying up Loose (knot) Ends
HOORAY, YOU DID IT! The happy couple is now married, and everyone is crying and clapping for the most amazing ceremony they've ever seen- that YOU just performed. Are you done? Nope!
While it's the couple's job to apply for their marriage license, it's your job to finish up the license once the ceremony is over.
After performing the wedding, both you and the wedded couple must sign the marriage license, as well as 2 witnesses (bring a pen! We will, too). Your official title will be "Ordained Minister", and then you'll have to provide your mailing address. Either you or a family member will be designated to turn the signed license in to the city as soon as possible after the wedding, preferably the next business day.
Now you know the basics of officiating a friend's wedding! Don't forget to check back later for our post on ceremony order! If you're the one getting married and you want a friend or family member to officiate your wedding, be sure to send this post their way… there's even a company that will help you "propose" to your soon-to-be officiant.
If you'd like some help with the wedding planning side of things, reach out to us here or email us at events@wedocharleston.com 
–
***SECTION 20-1-20. Persons who may perform marriage ceremony.
"Only ministers of the Gospel, Jewish rabbis, officers authorized to administer oaths in this State, and the chief or spiritual leader of a Native American Indian entity recognized by the South Carolina Commission for Minority Affairs pursuant to Section 1-31-40 are authorized to administer a marriage ceremony in this State." (Source)