While we are usually the ones making the ceremony and reception timelines for our #WeDoCrew, we wanted to make this post as a quick reference for those of you thinking "wait… what actually needs to happen during my ceremony??" So we're here to inform you on what happens during a typical ceremony!
Typical nondenominational ceremonies are usually about 30 minutes long. If you want it to be longer, incorporate more readings, a unity ceremony or some songs! They can be sung by a friend, family member or professional, or even played over speakers. Maybe it's because I grew up in Nashville, or maybe it's just a fact, but music can greatly influence the mood of your ceremony just as much as visuals!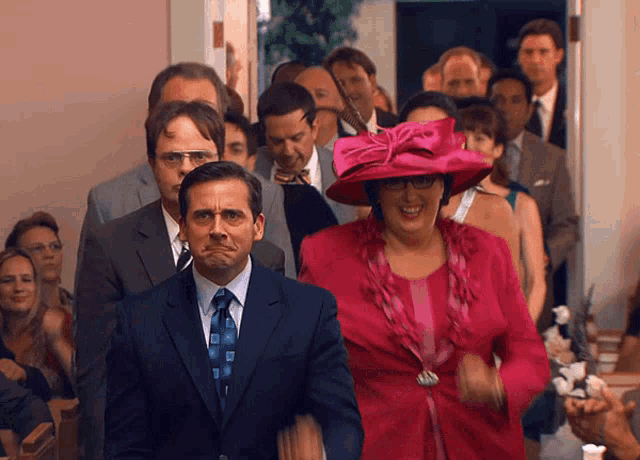 10 steps to the smoothest ceremony ever
1. Processional: All your favorite people lining up to see the biggest moment [probably] of your life! We will direct everyone when to walk and where to stand.
2. Welcome: Opening remarks from the officiant or celebrant, usually about why everyone is gathered. Queue the officiant in The Princess Bride
3. Readings: Now is the opportunity to share special or meaningful passages – these don't necessarily have to be religious, they can be your favorite quotes
4. Celebrant or Officiant's Address: Whoever is leading the ceremony will give a short speech. If you want a friend or family member to officiate your wedding, check out our post on that!
5. Declaration of Intent: AKA the "I do's"- the marriage literally cannot be made official without this step!
6. Vows: promises to one another for life! You can hand-write these separately or together (keep in touch for our post on tips for vow writing!), or just go with the classic vows – think "in sickness and in health"
Now is usually when unity ceremonies are performed!
7. Ring Exchange: Ceremonial sign of fidelity and eternal love
8. Closing Remarks: The celebrant or officiant wraps up the ceremony (this is usually the right time for a blessing)
9. Pronouncement: When you're officially declared a married couple!
10. Recessional: THE MARRIED COUPLE (that's you now!!!) and bridal party exit to go celebrate with everyone you love!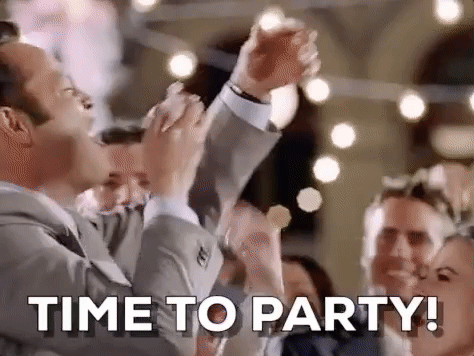 If ceremonies and processes aren't your thing and you're just itching to get to the partying, you can shorten the ceremony by cutting everything but steps 5, 6, 7, and 9. Just have everyone already lined up so you can sprint down the aisle towards that official first smooch as a married couple!
Leave it to us to handle the nitty-gritty of timeline details, but this can serve as a general overview of what goes down during these very special ~30 minutes! Keep in mind that ceremonies can vary wildly, so it's totally up to you to decide what happens during your ceremony. However you do it, it will be special to you and absolutely memorable!